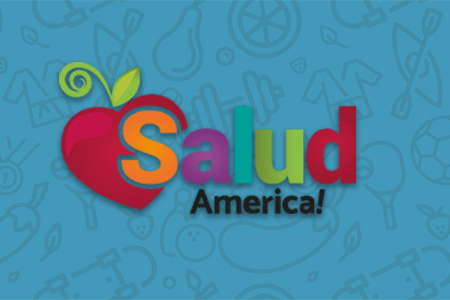 Share On Social!
---
Health experts say smoking and vaping weakens the function of the lungs and could leave people more susceptible to coronavirus (COVID-19), which has sickened many and continues to spread around the world.
Coronavirus is now a pandemic, according to the World Health Organization.
Serious consequences of COVID-19 feature pneumonia and affects the lung function, and is especially worrysome for those with weak lung or immune systems, reports Guardian Australia.
Basically, this means now is a good time to quit smoking.
"For most respiratory infections, you worry about people who smoke a bit more," said UK Professor Christopher Whitty, The Tab reports. "They're more likely to get [coronavirus] and their immune system is less good."
Are Smokers More Susceptible to Coronavirus (COVID-19)?
Reports have suggested that Chinese men make up slightly more than half the diagnosed COVID-19 cases. The most up-to-date figures from the WHO show that 52.1% of Chinese men smoke, compared to just 2.7% of women.
Hence, some experts believe smoking may be a factor in rates of coronavirus infection and death.
Russell Buhr, a pulmonologist at UCLA Health, said that it is possible that men are more susceptible to the virus for reasons entirely other than their greater rates of smoking,  told Vice.
"Generally speaking, smokers' lungs specifically have a harder time responding effectively to infection," Bahr said. "Long-term smoking can lead to chronic obstructive pulmonary disease (COPD), a condition that also makes people more susceptible to infection."
High rates of smoking also is linked to more serious outcomes in other coronavirus strains, Sars and Mers.
Dr Sanjay Agrawal, chair of the Royal College of Physicians' Tobacco Advisory Group, told press that "smokers are more likely to get infections; the reason being that smoking will affect your defenses so you're susceptible to both viral and bacterial infections."
Professor Robert Dingwall, a public health expert at Nottingham Trent University, told The Sun Online that coronavirus is more dangerous for smokers.
"There is certainly a respectable body of medical opinion that thinks serious outcomes are more likely among heavy smokers," Dingwall said.
As Coronavirus (COVID-19) Spreads, See How Vaping Affects Lung Fuction Among Teens and Young Adults?
Basically, any previous lung damage increases risk for serious outcomes due to respiratory illnesses like coronavirus (COVID-19).
So how damaged are lungs in the United States?
The CDC's latest National Youth Tobacco Survey found that a staggering 1 in 3 American high school students used some type of tobacco product in the previous 30 days, and for the vast majority of them that means e-cigarettes.
Millions of teens are hooked on vaping.
E-cigarettes have been exceptionally popular with youth, in part due to companies' aggressive marketing campaigns.
As the popularity of e-cigarettes has surged in recent years, so has the public's confusion over the health risks these products pose. The U.S. surgeon general called teen vaping a national health epidemic
As of Feb. 18,  2020, CDC announced a total of 2,807 hospitalized EVALI cases or deaths have been reported to CDC from all 50 states, the District of Columbia, and two U.S. territories, due to vaping.
E-cigarettes are still relatively new, and researchers need to conduct more analysis over a more extended period to know what the long-term effects may be. What they do know is that these products contain high concentrations of nicotine, which if swallowed, can be poisonous and cause side effects such as seizures in lungs mainly in the yound adults and teens.
A recent study in the journal Cancer Prevention Research, found that just one month of vaping altered the lungs of people who had never vaped before. The research team discovered that the lungs of people in the vaping group did see some small changes in inflammation over the course of four weeks.
According to another study e-cigarettes also contain acrolein, a herbicide primarily used to kill weeds. It can cause acute lung injury and COPD and may cause asthma and lung cancer.
Health experts say e-cigarettes need more stronger regulations to prevent youth access and use.
And now, with the coronavirus outbreak, experts are encouraging people more than ever to give up smoking and vaping.
"Quitting smoking could immediately improve your chances of staying healthy. Within 20 minutes of quitting smoking, the heart returns to normal resting rate, blood circulation improves and blood pressure begins to drop, according to the British National Health Service (NHS)," The Daily Sabah reports. "Within 72 hours, healthy cells begin to replace damaged ones in the lungs, and the lungs regain full capacity."
'Quitxt' Can Help You Quit Smoking amid Coronavirus (COVID-19)
Dr. Tara Narula, a CBS News medical contributor and a board certified cardiologist at New York's Lenox Hill Hospital, said Tuesday that: "Well, if there was ever a reason to quit, [coronavirus is] another one."
If you are interested in quitting cigarettes, join Quitxt.
Quitxt is a bilingual service for your smartphone that sends messages with culturally and regionally tailored support to help South Texas young adults quit smoking.
The service uses text messages or Facebook Messenger chat to help with motivation to quit, setting a quit date, finding things to do instead of smoking, handling stress, using nicotine replacement if needed, and more. The service was created by Amelie G. Ramirez, leader of Salud America! at the Institute for Health Promotion Research at UT Health San Antonio.
Join Quitxt via Facebook Messenger, just hit "send message"!
Learn more about Quitxt message program in English or Spanish to help you quit smoking today!
Editor's Note: The main photo is via The Daily Sabah with Reuters, via AFP.
By The Numbers
142
Percent
Expected rise in Latino cancer cases in coming years