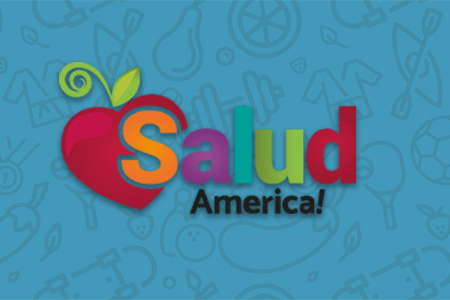 Share On Social!
---
More Latinos are heading to college than ever before.
The bad news is that the high cost of higher education often stands in the way of Latinos completing their college degrees.
In fact, many students have to choose between tuition or food and housing.
For example, 31% of Latino students are hungry, according to a study.
A staggering 14% of students at 70 community colleges in 24 states were homeless, according to a survey by the HOPE Lab at the University of Wisconsin. Also 32,000 college applicants were in 2015-2016 identified as "unaccompanied homeless youth" on federal student aid forms, according to The New York Times.
Los Angeles (49% Latino population) is a microcosm of college hunger+homelessness.
Homeless & Hungry
Currently, one in five of 230,000 Los Angeles students is classified as being homeless and almost two-thirds are classified as being food insecure, according to a study commissioned by the Los Angeles Community College District's Board of Trustees.
The Los Angeles Times reported that nearly 50% of the L.A. community college students surveyed said that they were struggling with the area's high housing costs.
Of those struggling, 19% reported being homeless and 12% said they had been thrown out of their home or had been evicted.
Even more startling was the 6% who reported living in an abandoned building, their car, or other location not meant for housing.
The California State University system last year released a preliminary study saying that 1 in every 10 of its 460,000 students was homeless, and 1 in 5 had spotty access to food.
At the national level, 29% of former foster youth in community colleges are homeless, and only 2% obtain an academic degree.
While college students nationwide struggle financially, the problems in Los Angeles are even worse than the national averages especially when it comes to healthy eating.
Of those enrolled at the nine campuses in the community college district, 65% reported being unable to afford balanced meals and 60% were unable to buy more food when their current stock runs out.
"When you have people going hungry for three days straight, you have a really serious problem," said Los Angeles Community College Trustee Mike Eng.
What is being done?
At the University of California, Los Angeles (UCLA), a small homeless shelter was opened a small homeless shelter on campus.
The community college district is negotiating with private developers to build affordable housing (below-market value) on several campuses and contracting with food vendors to provide free meals to hungry students.
"The number of housing units and locations are still to be decided, but officials have narrowed the list of qualified developers to three and are considering making campus land available in exchange for profit-sharing," Eng said.
Other campuses across the country are serving as examples for change.
At the University of Texas at San Antonio, a student food pantry was opened up on campus to help hungry students.
"Eradicating food insecurities won't happen overnight," said Rebecca Conejo, a UTSA student who helped organize the pantry. "But if we take these little steps, we're helping meet the ultimate goal of student success."
By The Numbers
100
percent
of healthcare workers should focus on infection control