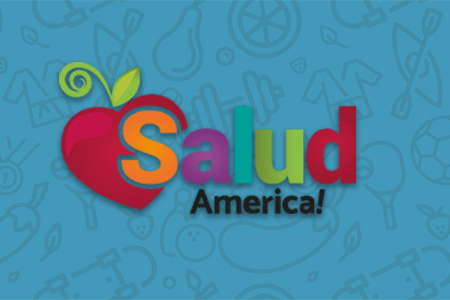 Share On Social!
---
One of four U.S. kids already is overweight or obese by ages 2-5 (even more among Latinos), making it critical find ways to help kids achieve a healthy weight early on.
The Child and Adult Care Food Program (CACFP) is one taking steps to meet this goal by providing nutritious meals and snacks to more than 4 million children in child care centers, family care homes, and after-school programs.
On March 15, 2016, use #SaludTues to tweet with us about the importance of healthy foods and drinks for children in celebration of CACFP Week, March 13-19:
WHAT: #SaludTues Tweetchat: How Kids Can Eat Healthy in Child Care and Afterschool Settings
TIME/DATE: 1-2 p.m. ET (Noon-1 p.m. CT), Tuesday, March 15, 2016
WHERE: On Twitter with hashtag #SaludTues
HOST: @SaludToday
CO-HOSTS: The Association for Child Development (@acdkids), Food Action & Research Center (@fractweets); Sarah Krieger of the Academy of Nutrition and Dietetics (@sarahrdtv); and YOU!
We'll open the floor to your stories and resources as we explore:
What is the CACFP?
Why is the CACFP critical to the health of Latino and all kids?
What are the best tips to boost nutrition in child care centers?
What are the best tips to boost nutrition in afterschool programs?
Be sure to use the hashtag #SaludTues to follow the conversation on Twitter!
#SaludTues is a weekly Tweetchat about Latino health at 12p CST/1p ET every Tuesday and hosted by @SaludToday, the Latino health social media campaign for the team at Salud America! and the Institute for Health Promotion Research (IHPR) at The University of Texas Health Science Center at San Antonio.
By The Numbers
10
steps
to Successful Breastfeeding hospital initiative increases breastfeeding initiation, duration, and exclusivity.